Where the world hurts, we go the distance.
Join today and go the distance with teamNYCM!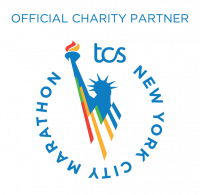 The 2022 TCS New York City Marathon is a race like none other, with 33,000 runners from all over the world conquering 26.2 miles through all five boroughs of New York City. One million cheering spectators, a variety of live musical acts, and countless iconic sights ensure an incomparable race experience that is as entertaining as it is challenging.
Take your race experience to the next level by running with teamNYCM. Founded by a team of paramedics and doctors from NYC, NYCMedics has grown into a 501(c)(3) nonprofit organization with an international network of over 250 volunteer medical professionals dedicated to our mission to immediately aid, sustainably support, and empower communities located in the most remote and difficult to reach disasters an complex emergencies. 
Our 2022 TCS New York City Marathon team has five available spots, each with a $2,500 fundraising minimum. Spots will be allocated through an application process on a rolling basis. Apply today to join teamNYCM in the TCS New York City Marathon!
Application deadline is May 15, 2022.
As a member of teamNYCM you will receive the following benefits:
Guaranteed entry into the 2022 TCS New York City Marathon as a member of teamNYCM

teamNYCM race shirt and other gear

Fundraising toolkit and personalized support

Personal fundraising page

Opportunity to be highlighted in NYCM press release and other social media and marketing outreach

Exclusive teamNYCM pre-race dinner

Advance notification for teamNYCM 2023
Other great ways to be involved:
Already a registered runner? Join our team as an honorary member and help raise funds for NYCMedics!

Not a runner? You can still champion our cause by joining teamNYCM as a fundraiser.

Volunteer for pre-race events and race day cheering and photographer squads along the course!

Support teamNYCM – make a donation today or email us to learn more about being a corporate sponsor
For more info about the application process, teamNYCM corporate sponsorship opportunities, volunteering for pre-race events or race day cheer and photographer squads along the course contact teamNYCM@nycmedics.org
NYC Medics rapidly deploys mobile medical teams to remote areas of disaster zones and humanitarian emergencies, providing the highest level of medical care to those who otherwise would not have access to aid and relief efforts.